Shelving
The OPS Partnership can offer a wide range of shelving storage solutions to suit your individual needs.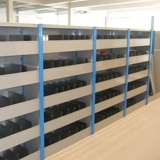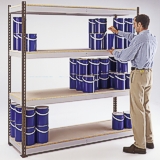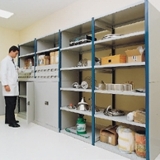 Long Span Shelving is a versatile and fully adjustable system which can be used across a wide range of applications, from hand loaded systems through to sophisticated order picking installations. Its strength and durability means it is suitable as a simple bay of shelving or it can be adapted to offer a solution to high density storage requirements by incorporating it into mobile shelving or multi-tier installations.
Long Span Shelving can be used for retail displays, storage of archive documents and, importantly, it can be easily incorporated into existing pallet racking and raised storage systems.
This is just one of many shelving options we can offer. To discuss your shelving storage requirements and see if Long Span Shelving is the storage system for you, just call the OPS team on 01442 244100 for expert advice.